WESTERN NATIONS are creeping in the direction of additional sanctions on Russia in reaction to the latest offensive it has launched in eastern Ukraine. But the steps being considered are modest, and Russian ruler Vladi­mir Putin is showing himself to be unresponsive to economic pressure. He initiated his latest escalation — including the dispatch of hundreds of modern tanks, artillery and antiaircraft systems in a campaign to expand rebel-held enclaves — well after the recent crash of the ruble and predictions by his ministers of a sharp and painful recession.
Economic measures are still worth adopting, as they may influence Russian behavior or weaken the Putin regime in the longer term. For now, however, the United States and its European Union allies must consider how to stop the ongoing military aggression in Ukraine and deter Mr. Putin from further adventures. The clear answer is direct military support to the Ukrainian army.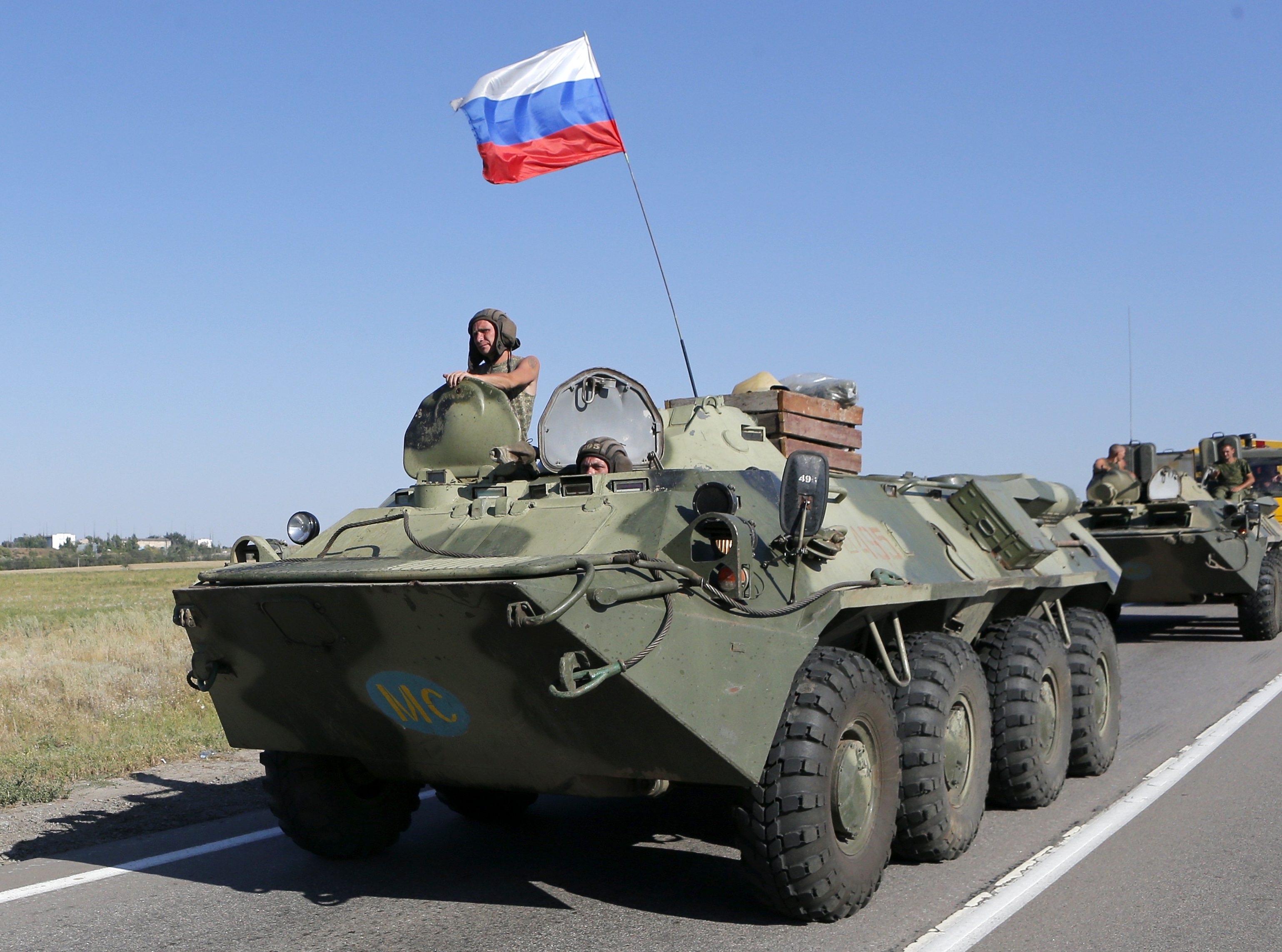 A new report by eight senior former U.S. officials, including two who served in the Obama administration, spells out what aid is needed and why. Facing Russian T-80 tanks, Ukrainian forces lack anti-armor systems; 70 percent of those they have do not work. About 70 percent of their casualties come from Russian rocket and artillery fire, but Ukraine does not have counter-battery radars that can locate the source of that shelling or drones that can spot them from the air.
The report, whose authors include former undersecretary of defense Michèle Flournoy, former ambassador to NATO Ivo Daalder and Brookings Institution President Strobe Talbott, recommends that the United States immediately supply Ukraine with $1 billion in military assistance for 2015 and $2 billion more in the next two years. U.S. contributions, it notes, might open the door for military aid from European NATO members such as Britain and Poland.
No one, including Ukraine's democratic government, believes Ukraine can win a war against Russia. But defensive weapons could blunt Mr. Putin's offensive and raise its cost in a way that might deter him. Though Russians supported his seizure and annexation of the Ukrainian province of Crimea last year, polls show they oppose military intervention in eastern Ukraine and are not accepting of Russian casualties.
White House officials, like some in Europe, have worried that weapons supplies might provoke Mr. Putin to escalate his assault. But the Russian ruler has steadily stepped up his aggression in the absence of a military response. "If the United States and NATO do not adequately support Ukraine," the report argues, "Moscow may well conclude that the kinds of tactics it has employed over the past year can be applied elsewhere," including to NATO members such as Estonia or Latvia.
President Obama had made a priority throughout the Ukraine crisis of offering Mr. Putin "off-ramps" on the assumption that the Kremlin seeks a face-saving way to restore comity with the West. By now it should be obvious that this is not Mr. Putin's goal. He is attempting to win what he regards as a war against NATO and upend the post-Cold War order in Europe. He will stop only if the cost to his regime is sharply raised — and quickly.
ashingtonpost
http://www.washingtonpost.com/opinions/raise-the-stakes-for-russia-to-deter-its-aggression-in-ukraine/2015/02/02/e81214aa-ab0f-11e4-9c91-e9d2f9fde644_story.html